Current Events
"FAITH AND HEALING AND LOVE" Healing does not happen without faith, faith is the conduit that taps into God's love and compassion, and his will to always heal. Faith stirs up the power of God, to move upon your behalf, based upon the word of God. Love is the common denominator; ( 1 corinthians. 13) love is the bonding agent, bringing Faith and Healing to work as one.
Future Events
Our latest trip; "Peru 2015". Loaded with many Testimonies and photos of what the Lord has done. THE MUST READS: "The story of Sebastian" , The 2 different chain reaction stories, (starting with an initial encounter), The class room setting of young teenagers committing their lives to Jesus, A powerful and fruitful visit to an Elderly Home, and the out pouring of the Holy Spirit in to different churches, and many more personal healing testimonies. .
Word of Encouragement:
" The HOLY SPIRIT is JESUS Unlimited"
To see Life's Purpose, Click Here
Mark 16:17-18 And these signs will accompany those who believe: In my name they will drive out demons; they will speak in new tongues; they will pick up snakes with their hands; and when they drink deadly poison, it will not hurt them at all; they will place their hands on sick people, and they will get well.
Latest News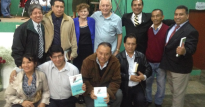 Peru – 2015
Posted Mar 17, 2016 By Dana Czerwinski
Peru 2015 The Joy Of The Lord As you read and travel through our trip to Lima, Peru; you will notice how a verse in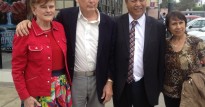 Peru – 2014
Posted Feb 17, 2015 By Dana Czerwinski
Peru 2014  (NOV. 13, to Dec. 2, 2014) Romans 2:14-15 "How can they hear without someone telling them" We were excited to have an opportunity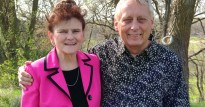 Hello to all;   Joyce and I want to share what the Lord did in Omaha recently. I have had the privilege to minister at the