Current Events
"FAITH AND HEALING AND LOVE" Healing does not happen without faith, faith is the conduit that taps into God's love and compassion, and his will is to always heal. FAITH positions you to receive from God, what he has already done, based upon the word of God. LOVE is the common denominator; ( 1 corinthians. 13) love is the bonding agent, bringing Faith and Healing to work as one.
Future Events
Our latest trip; "Peru 2016". Loaded with many Testimonies and photos of what the Lord is doing in Peru. THE MUST READS: The continuation of "The story of Sebastian" one year later , life restored to a dying young man. Read about Julia, the taxi driver, who had 7 herniated discs in her back (3 were bone and bone). Julia experienced a creative miracle, after joyce laid hands on her, a total new back. You will be blessed as you read about all the other healings , salvations, and freedom coming to the captives
Word of Encouragement:
" The HOLY SPIRIT is preparing the body of Christ, through signs and wonders, for the greatest harvest man has ever seen or could even imagine. Get ready!!!
To see Life's Purpose, Click Here
Mark 16:17-18 And these signs will accompany those who believe: In my name they will drive out demons; they will speak in new tongues; they will pick up snakes with their hands; and when they drink deadly poison, it will not hurt them at all; they will place their hands on sick people, and they will get well.
Latest News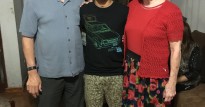 Peru – 2016
Posted Apr 10, 2017 By Dana Czerwinski
Peru 2016 Signs and Wonders (John 14:12) Another powerful journey to Peru. The Lord was so faithful to send many for salvation and re-commitments. These were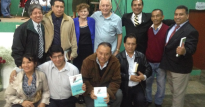 Peru – 2015
Posted Mar 17, 2016 By Dana Czerwinski
Peru 2015 The Joy Of The Lord As you read and travel through our trip to Lima, Peru; you will notice how a verse in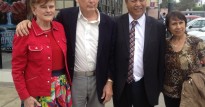 Peru – 2014
Posted Feb 17, 2015 By Dana Czerwinski
Peru 2014  (NOV. 13, to Dec. 2, 2014) Romans 2:14-15 "How can they hear without someone telling them" We were excited to have an opportunity